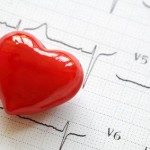 Cardiovascular disease (CVD) affects it is estimated over 26 million Americans. It is still recognized as the #1 killer in the western world, with 1 in 3 adult Americans having some form of the disease. This includes stroke, heart attacks and peripheral vascular disease. CVD is commonly referred to as the "silent killer" since the first sign or symptom in 25% of the cases is often a fatal first heart attack.
CVD primarily involves the heart and blood vessels, but it can lead to devastating effects on the brain (stroke, dementia), limbs and other systems in the body. A stoke, if survived can be extremely debilitating and life changing not only for the victim but also for the immediate family. It can increase risk for many other health issues, significantly decreasing one's quality of life and life expectancy.
What is the Real Cause of Heart Disease?
Metabolic Syndrome
For decades now medicine and the pharmaceutical industry have been promoting the cholesterol/heart disease myth. The proponents of this myth have stated that high cholesterol is the primary cause of heart disease. Additionally, they have preached the idea that fat in the diet not only will make you fat but will cause heart disease. Both of these myths are simply just wrong. For 40 + years we have heard over and over to eat low fat or no fat in your diet. All this has done is create a generation or two of obese, diabetic, heart disease patients! Fat does not make you fat and is not necessarily the cause of heart disease.
CVD is rooted primarily in chronic inflammation and metabolic syndrome, very preventable conditions that are heavily influenced by lifestyle choices and environment exposures. Chronic inflammation is the basis of all chronic disease. It doesn't matter if its cancer, arthritis, heart disease, diabetes or autoimmune problems. Out of control inflammation is a major factor. Inflammation essentially means that the body is on fire.
Metabolic syndrome consists of elevated fasting blood sugar (as measured by glucose, HbA1c, insulin), high blood pressure, high triglycerides, high LDL, low HDL, and central obesity (beer belly), thus leading to insulin resistance. Insulin resistance is the catalyst of many health issues, including elevated cholesterol, elevated blood pressure and Type II diabetes. Insulin causes inflammation in the body. The problem with insulin while a necessary and essential part of life, is that the more insulin your pancreas is forced to produce, the more your cells become resistant to it and it takes more insulin to get the same effect which causes more insulin resistance. Thus we have a vicious cycle.
Most people think of insulin as a hormone that your pancreas produces to keep your blood sugar regulated. While that is true, it is really only a small part of the function of insulin. The main function of insulin goes back to when humans first walked the earth, when all of our ancestors were foraging in the forest for their next meal. There weren't any restaurants on every corner and no food stores to shop in. In fact, they had to work very hard for their next meal since they never knew where their next meal was coming from. The main function of insulin was to store food for use later on and that storage form was and still is…FAT. There sure seems to be a lot of food storage going on these days!
The problem with all that fat storage especially today is that as your body stores more fat more inflammation is created in your body. All of that inflammation causes the production of nasty chemicals, oxidants and toxins called free radicals. The fat also acts as a source of hormone disruption in the body. Those free radicals attack the lining of your blood vessels and cause small microscopic tears and leaks. The best substance in the world to seal up those tears and leaks is…cholesterol. Rather than being the immediate cause of heart disease, cholesterol is a very necessary and important protective substance in the body. It is found as a part of every cell membrane and stops our cells from leaking, it is essentially a powerful antioxidant and life could not exist without it.
The problem occurs when you repeat the vicious cycle of ever increasing fat storage, inflammation, free radical production, blood vessel tears and leaks, cholesterol to seal them and eventually plaque buildup that gets oxidized leading again to more inflammation.
Why Medicine Has a Failing Approach
The current medical model of providing statin drugs and blood pressure medications to treat high blood pressure and high cholesterol, without any other type of intervention, like diet, exercise, lifestyle change is highly ineffective and doesn't address the root cause and complexity of cardiovascular disease. 50% of people that suffer from a heart attack have normal cholesterol levels! A magic pill can never compensate for poor lifestyle choices or result in better biochemistry. Yet, interestingly, cardiovascular drugs are some of the most frequently prescribed medications in this country. The United States has approximately 5% of the world's population yet we consume 75% of the world's medications. If drugs were the answer to health you would think that we should be the healthiest people on Earth, sadly this is not the case.
Ever since the introduction of statins the incidence of congestive heart failure has skyrocketed along with increases in depression, dementia, muscle and joint aches and pains. The FDA in 2015 put an additional warning that the use of statins will cause and exacerbate Type II diabetes problems. Yet, most medical doctors as a matter of course prescribe statins to all their Type II diabetic patients, how unfortunate.
The Natural Medicine Institute's Natural Medicine Approach
Determining risk factors for CVD can be complex, to say the least. Most risk factors can be addressed through the combination of lifestyle intervention, exercise, and nutritional support along with the use of predictive testing. How many of you know what your homocysteine level, hs-CRP, fibrinogen, insulin and other test levels are besides the standard cholesterol, LDL, HDL and triglycerides? There simply isn't a reliable drug approach out there that can modify certain risk factors for CVD.
Dr. Podlaski's primary goal is to help people address and assess their risk factors for cardiovascular disease by using a multi-layered approach that will reduce the chances of a heart attack or stroke. This approach looks at the whole patient including appropriate lab tests, blood chemistry and genetic testing from a nutritional perspective rather than an isolated set of symptoms or statistics.*
Please call the Natural Medicine Institute in The Villages, FL office at (352) 801-0021 to schedule a personal health consultation today.