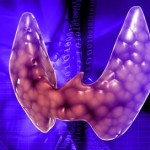 Thyroid conditions affect over 27 million Americans and a great majority are either under diagnosed or undiagnosed properly.
Most thyroid issues go under or undiagnosed properly because the correct testing has not been done. How do you know if you should get further tested? Answer these questions:
Do you still have thyroid symptoms? Overweight? Exhausted? Even though your blood test was normal? Even after your doctor gave you a prescription?
Thyroid Symptoms:
Fatigue
Brain Fog
Weight gain despite exercising
Depression
Hair thinning or loss
Dry skin
Constipation
Headaches in the morning
Sleep Problems
Nails that chip easily
Craving for sugary foods
Dry cracked heels
Hormone imbalances
Elevated cholesterol
Feeling cold all the time
Anxiety
Joint aches and pains
Muscle aches and pains
Thinning outer 1/3 of the eyebrows
Stress
Many more individual symptoms
Hypothyroidism is not a one size fits all diagnosis. And while a prescription may work for some people, it produces plenty of failures for others. 70% of people on thyroid medication still have symptoms. Most doctors routinely use only one test (called TSH) for both detection and treatment of hypothyroidism. However, there is no study that shows its accuracy in checking for proper thyroid activity.
Dr. Podlaski is a board certified chiropractic internist and functional medicine doctor who has been helping patients identify and care for "hidden" thyroid dysfunction (as well as clinical hypothyroid disease) for well over 30 years.
The underlying cause of poor thyroid function must be addressed. These problems include:
Poor liver function
Poor gut function
Adrenal gland problems
A sluggish pituitary gland
Immune dysfunction
Blood sugar imbalances
Brain chemistry imbalances
Excess estrogen
Did You Know Thyroid Disease…
Affects 27 million people including women and men?
Many women who have thyroid disease do not even know that they have it. Despite countless efforts to communicate with your doctor, your symptoms are ignored in favor of inferior testing and poor lifestyle assessment.
Is the most common autoimmune disease?
It is estimated that 90% of the patients with thyroid related disease in fact have an autoimmune disease. Despite this information, many doctors do not test for the condition known as Hashimoto's Thyroiditis. In this case the thyroid is a victim instead of the primary problem.
Can be addressed naturally?
Once the root cause is uncovered, thyroid disorders respond extremely well to strategic lifestyle and dietary changes. Let us help you uncover the underlying cause of your thyroid disorder and develop a plan to help you restore your health and vitality.
Proper evaluation is imperative when evaluating the thyroid function. Factors that play a role in its function include the tissue and cells ability to communicate to the thyroid and other organs as there are receptor sites on virtually every cell in the body for thyroid hormone. The liver and the digestive system intestines make thyroid hormone available in its active T3 form by converting inactive T4 to active T3 if the liver and intestines are functioning correctly. Leaky gut and dysbiosis may interfere with thyroid hormone conversion as well as liver problems. Additional factors include the level of thyroid hormone in the body, the amount of iodine available for the thyroid to make hormone, the function of the hypothalamus and pituitary glands, good adrenal gland function and the amount of selenium available and absorbed by the body. All of these factors must be evaluated when determining if there is a thyroid condition.
Once we have identified the cause of your thyroid dysfunction, our doctor will employ precise lifestyle, nutritional and dietary recommendations to help you once again live a thyroid healthy life.*
Our Program Includes Looking At:
Thyroid and Leaky Gut Syndrome
Blood markers you must run including thyroid antibody tests
How to address the ROOT CAUSE
Understanding thyroid metabolism
How to look at the whole picture
What nutrients the thyroid needs
The impact of gluten on the thyroid
Thyroid and autoimmunity
How and where to get tested
The impact of stress on the thyroid
Addressing adrenal gland function is a must to help thyroid problems
The Natural Medicine Institute is different…
At our office we address your thyroid health with a comprehensive and personalized approach. We do not use a one size fits all or a this for that approach which is usually nothing more than substituting a vitamin for a drug while just chasing your symptoms.
Our approach will thoroughly evaluate the biochemical and lifestyle factors that are connected to proper thyroid hormone metabolism. We provide functional medicine testing for our patients employing the very latest scientific cutting- edge testing to determine the underlying cause of the problem instead of just focusing on symptoms.
By carefully and completely listening to your thyroid story and running the right testing we are able to offer you a very unique opportunity to regain your health. Our goal is to work with you to develop an easy to follow, lifelong, drug free strategy.*
Please call us for a consultation at the Natural Medicine Institute in The Villages, FL @ (352) 801-0021 to get you back on the road to thyroid health.