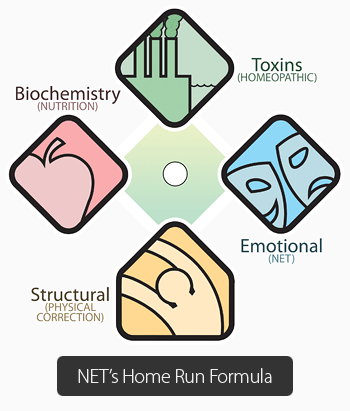 Have you ever wondered how stress may affect your health?
People respond to stress in a variety of ways. Stress can occur in a variety of forms. Typically, you may think of stress as the emotional response we are all familiar with such as worries, doubts or fears. It can also affect you in the form of toxins, chemicals, foods, infections, heavy metals, or other poisons. Some stress responses such as fear, anger, grief and various others can sometimes have a residual negative affect on us way beyond the original event that initially caused them. In a prolonged stress response where the body fails to let go of responses people can often find themselves with unexplained phobias, anxieties, self -destructive behaviors, and fears. While most responses are perfectly normal, even if unresolved, they sometimes can produce behaviors years later that are counterproductive to our overall health.
If we're in a weakened state due to poor nutrition, stress or physical trauma seemingly everyday stress responses may not resolve naturally. Unfortunately, we rarely see the link between the past event and our present health challenges. NET can help you identify the unresolved event which can be real or imagined (think about waking up from a nightmare where you are being chased by a monster. It's not real, but your pounding heart, rapid breathing and fear feel real enough) and release the lingering issue. As a consequence of this NET practitioners realize that our emotional reality can dramatically affect our health. We always refer to all past memory events as an emotional reality, like the dream I just described. Because our memories may not exactly correspond with actual or historical reality, NET practitioners always consider every event to be an emotional reality. Think of it this way, just as the Pavlov's dog experiment linked the sound of a bell with being fed, events and situations in our life can be linked to our responses and feelings.
In the past people used to think stress responses resided solely in the brain. We now know that body parts have stress responses too. We call your gut the second brain because a large percentage of the neurotransmitters your body produces are actually made in your intestines. Neurotransmitters are the chemical messengers between the bran and the rest of your nervous system that can determine whether your life is fun, happy and fulfilling or sad, depressing and anxiety producing. What happens in the gut affects the brain and the rest of the body. Have you ever felt butterflies in your stomach or a lump in your throat during times of stress?
With NET we can find where you may be stuck in negatively charged response patterns and help you release them. The best thing is that the response to NET treatment is fast and the results are often dramatic.* Part of NET is done with muscle response testing to help identify your stuck patterns. Have you ever been on a website and the page freezes on you? You can yell at the computer and tap the key board but the only way to change things is to reboot or restart the computer. NET helps us to find and resolve these stuck patterns and to determine if your body is in harmony with a particular concept or idea that is linked to the underlying unresolved event. After the NET correction, many patients have reported feeling that a heavy weight has been lifted from their shoulders.
NET is safe, effective and natural way to instantly, resolve, long standing health problems that have a mind-body stress component. NET is based on a proven combination of the latest scientific research and centuries old techniques used in Eastern healing. By acknowledging the relationship between the body's stress, environmental toxicity, nutritional balance and structural integrity, appreciative patients around the world enjoy better health and healing.*
Please call our Natural Medicine Institute office in The Villages, FL @ (353) 801-0021 for a consultation to see if NET may help you regain better health