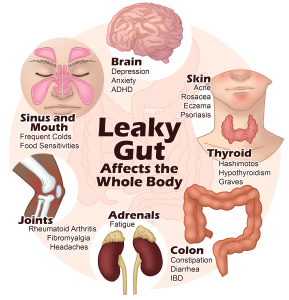 URINARY INDICAN (Obermeyer) BOWEL TOXICITY TEST:
The urine Indican test is also called an Obermeyer test screens you for the presence of harmful anaerobic bacteria and bowel dysbiosis, which is an indicator of intestinal toxemia and overgrowth of anaerobic bacteria. Dysbiosis is a toxic condition caused by a drop in the population of beneficial digestive bacteria (probiotics) and a lack of enzymes within your food. This can lead to malabsorption, digestive and inflammatory symptoms. The Urinary Indican Test will measure the presence and extent of "Leaky Gut Syndrome", a measure of the breakdown of gut permeability and integrity. Normally, only a small amount of indican is found in the urine. Large amounts of Indican are usually a sign of high harmful bacteria counts and undigested putrefied proteins in the bowels that can lead to more serious pathology if not taken care of. The amount of urine indican increases when protein is high and converted in the liver to Indican.
If protein is not digested adequately, bacteria act on the protein causing putrefaction in the colon and the production of indoles, which are absorbed.
The inability to digest protein can have adverse effects on glycemic control, hormone balance and water balance.
Please call our Natural Medicine Institute office in The Villages, FL @ (352) 801-0021 for a consultation to discuss your intestinal health and leaky gut.