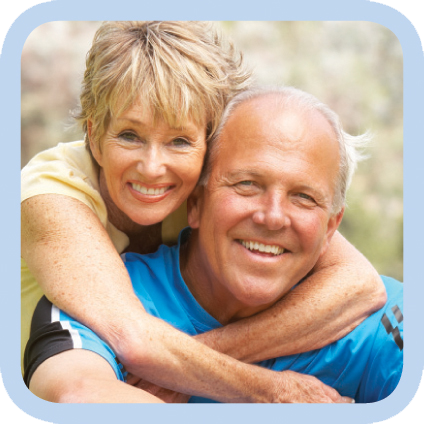 At or around puberty, the important male hormone testosterone reaches adult levels. For a long time it was believed that men maintain adequate levels of testosterone throughout their lives. Many men in their fifties or older, however, experience a progressive decline in their energy, vitality, sexual performance, and mental capacity. This decline has been labeled "Andropause". The major causes of andropause are believed to be a reduction in testosterone and other androgens. The testicles show a progressive annual drop of 1-1.5% in testosterone output after age 30. Furthermore, as men age, a 1-2% annual decline in the free fraction of testosterone and a progressive annual increase of 1-2% in both luteinizing hormone (LH) and follicle stimulating hormone (FSH) has been documented.
The clinical manifestations of andropause usually lag ten to twenty years behind the onset of hormone decline. The Male Hormone Panel Dr. Podlaski utilizes is a saliva test that is done in the comfort and privacy of your own home. This saliva test evaluates the Androgen pathway and measures the free fractions of the following seven hormones: Progesterone, DHEA &DHEA-S, Androstenedione, Estrone, Estradiol, Testosterone, Dihydrotestosterone.
Please call out Natural Medicine Institute Office in The Villages, FL @ (352) 801-0021 to schedule a consultation concerning male hormone testing.