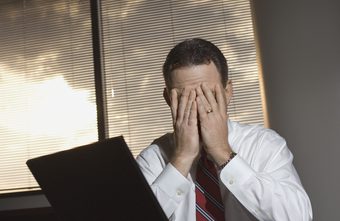 It seems that every time you turn on the news these days you can hear about another mass casualty attack, shooting, or other form of antisocial criminal behavior. Mental health issues are very much coming to the forefront these days and it is apparent we are experiencing an almost epidemic like wave of mental illness related crimes.
The standard medical approach to all these mental health issues is to throw more psychiatric drugs at the problem that unfortunately, have little positive effect and limited success while at the same time producing a variety of adverse side effects. To put it in simple terms the standard medical model has little to offer for the millions of sufferers.
Many people find that their daily lives are filled with problems that originate in their brains. Of course, there are numerous causes and ways that this can occur. In general terms we live in a very stressful society. Stress is often perceived to be the emotional issues of anxiety, worry and fear, but stress can also be due to other things in our lives that we are exposed to such as toxins, chemicals, pesticides, injuries, infections and unhealthy food. Elevated or unresolved stress over time can cause a variety of problems with our energy levels, sleep, mood and personal relationships.
Physical injuries such as a mild traumatic brain injury (TBI) from a car accident, fall or sports injury can create difficulties with and affect our attention span, memory, focus, concentration and may lead to issues such as headaches, insomnia, anxiety and depression.
Chemically induced changes in the brain from prescription drugs such as statins and chemotherapy can cause problems like "brain fog" and "chemo brain" resulting in problems again with attention span, focus, memory and concentration.

Fortunately, there are natural non-drug alternatives that can have a profound positive affect on many of these mental health issues. One such alternative is the Low Energy Neurofeedback System (LENS)*.
The Low Energy Neurofeedback System (LENS) was developed in the early 1990's by Dr. Len Ochs, PhD, a California neuropsychologist. Dr. Ochs created LENS out of the need for an alternative to medication for the treatment of brain-based problems and mental health issues. LENS is biofeedback used in the treatment of these numerous health challenges often in concert with various forms of psychotherapy.
The LENS uses a faint low power radio frequency signal to feed information back to the brain that is based on a person's EEG. The power of the LENS is less than that of your digital watch. Despite such a low power, weak signal, LENS produces measurable changes without any effort from the patient. With this method the EEG sensors are gently placed on various points on the head and function as bi-directional conduits for both measuring and recording your brain waves and then return a biofeedback signal. It is your own brainwaves that the LENS computer software sends back to your brain as a biofeedback signal. It is slightly altered by the computer software called an "offset". This is NOT electric shock therapy or some other artificially induced signal, it is totally harmless and natural, your own brain waves. The LENS software triggers an assessment and evaluation of what your brain is doing at a fundamental level, e.g. are your brain and the brain waves working normally as they should? Healthy functioning brains should normally have brain wave variability. Often whether through stress, physical or chemical injury the brain can get stuck in a negative feedback loop.  We then find ourselves having the same unrelenting problems and issues.
The brain has both a biochemical and bioelectrical system. Medications work on the biochemical system, while LENS works on the bioelectrical. An analogy might be similar to visiting a website and having the computer getting stuck on a webpage. It is very frustrating when that happens. You can yell at the computer or tap on the keyboard repeatedly but neither of those are solutions to the stuck page problem. The only solution is to reboot or restart the computer. LENS essentially prompts an updating or "reboot" if you will, of your brain's operation toward a more optimal system performance, also like defragmentation of your computer. The changes can sometimes be noticed in a moment e.g. during treatment or may take a few hours to appear. This is often reported as a welcome feeling of calm and control. The brain recognizes efficiency and adopts it as a new way of working, essentially getting out of the old negative loop patterns. Symptom improvement follows naturally and there is often an accompanying increase in competence, functionality and relaxation. Additionally, LENS may produce rapid improvement in a wide variety of issues. This often includes improved cognitive functions, motivation, mood, motor skills (especially important for all you golfers!) and reported relief from anxiety, depression, migraines, seizures, post stroke effects, pain and insomnia. It has also been shown to help performance in school work and recreational or athletic activities.
The good news is that LENS is just as safe and effective as traditional neurofeedback and works much more quickly, saving both time and money.*
DESCRIPTION OF LENS TREATMENT

Prior to your initial LENS session, we will have you go online to www.ochslabs.com and click on Online LENS forms.
HIPPA notice on the use of data.
All session and questionnaire answers are in an anonymous form and are uploaded to OchsLabs for research purposes. All traces of patient identification are removed from these uploads, so nobody, including those from OchsLabs, will know the patient from whom this information was taken.
The purposes of this data are:
(1) To allow the LENS practitioner to receive session data and questionnaire answers to assist the LENS provider to better plan specific LENS approaches.
(2) To conduct studies to understand better improvements in functioning and how the LENS may be configured to help bring about improvements in functioning.
(3) Use of these questionnaires implies that the person completing these forms is agreeing with the intent and expression on the use of this data. If the user is not in agreement with the intent of this notice, that person is to use the downloadable paper and pen forms at http://www.site.ochslabs.com/clinical-forms , choosing the Downloadable Forms area for the links for each specific Questionnaire or Form, completing them, and giving them to the LENS provider.
No data is sent by e-mail. The e-mail address attached to the questionnaire is used to match up the questionnaire answers with the patient's data. While the client's e-mail address is the easiest one for the client to remember, any text in the e-mail field may be used (as long as it is the form of an e-mail address) as long as the person completing the e-mail remembers and uses the same text in future log into the questionnaires and gives the same text to the LENS provider so that he or she can receive and match the questionnaire answers for the client to the data in the report generator.
At your first LENS session, we will discuss the usefulness of LENS Neurofeedback to your particular history and current health concerns based on your LENS questionnaire.
The LENS treatment consists of sitting quietly in our comfortable easy chair with your eyes gently closed while our neurofeedback practitioner applies a tiny EEG sensor with conductive paste to your scalp. We will not be using a big bulky EEG cap with wires running out of it everywhere and we generally will not be messing up your hair! The purpose of the small sensors is to both measure your brainwave activity and to deliver the LENS treatment. It is a completely painless and noninvasive procedure and most people find the experience very relaxing. At each session we will be measuring your brainwaves and creating a brain map which will serve the purpose of diagnosis, creating a treatment plan and as a reference to track your progress in conjunction with your actual experience. The brain map is a quantitative EEG recording done from reading from 21 points on your head. The brain map is made through the course of your treatment sessions and we will be looking for areas of over and underactivity ("suppression") in your brain wave patterns. On the basis of your signs and symptoms that you report and the actual brain map recordings a course of LENS therapy is chosen.
The LENS treatment consists of invisible radio frequency waves that are 4,000 times weaker that what your brain is exposed to each time you hold a cell phone to your head. The feedback signal is incredibly weak and the length of exposure to it is extremely short. The duration of actual feedback during a typical LENS session is from one second to one minute per site on the head. It might seem impossible that such a weak signal could actually do anything at all, but it is very effective because your brain can respond to the low energy signal while it would react and defend against a much stronger one. Hence the effectiveness of the LENS treatment.
LENS Neurofeedback practitioners have often noticed a strong connection between excessive brain wave activity on the EEG in particular the slower brainwaves, and people having difficulty with their energy level, mood, focus, concentration and brain fog. EEG suppression from underlying trauma (TBI) and stress cause the brain to try to protect itself from overload and possible seizure activity by reducing full brain activity and the result is limits on proper brain function. Some consequences of this brain "self-limiting" activity may include changes in emotions, thought patterns and once normal abilities. LENS helps to normalize brain over activity and suppression.
LENS is a "disruptive" therapy in the sense that with LENS we are not trying to change your brain into doing something, rather, we are getting it to stop doing something by disrupting those brain wave patterns that are locked together into rigid patterns, e.g. stop the feedback loop it is stuck in. Other neurofeedback devices try to entrain (push) the brain into new habits of brain wave activity by comparing your brain map frequencies to a normative database of "normal" people and get your brain to be like other "normal" brains.   With LENS therapy people feel better, feel more calm, relaxed, in control of themselves and are able to do more of what they want*.
OUR PATIENTS REPORT*…
. A new sense of well-being and calm
. Decreased anxiety, worry and nervousness
. Reduced anxiousness
. Improved mood
. Reduced feelings of sadness and depression
. Decreased problems with excessive anger and being short tempered
. Reduced brain fog and increased mental clarity
. Better and improved memory
. Reduced obsessive and compulsive thoughts and behaviors
. Improved attention span
. Reduced symptoms of ADD and ADHD
. Improved relationships
. Improved productivity
. Improved performance
. Improved effectiveness
. Improved energy, stamina
. Improved sleep
*Results May Vary For Each Patient
LENS FAQ click here