ANXIETY? DEPRESSION? DEMENTIA? MEMORY PROBLEMS? STRESS?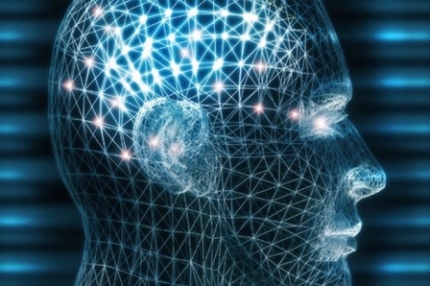 LENS NEUROFEEDBACK*
LENS is short for Low Energy Neurofeedback System and is an advanced form of neurofeedback. Like traditional neurofeedback, LENS uses an EEG to measure brainwaves. LENS differs in that the feedback is in the form of a very low energy signal. The LENS has been in use since the 1990's.
The LENS is SAFE, GENTLE, NON-INVASIVE and does not introduce any foreign substance into the body, it is completely natural. The feedback signal generated by the LENS is much less energy generated by a mobile phone or digital watch.
The LENS is an FDA certified class II 510K exempt biofeedback device
The LENS is not a treatment for any specific condition or directed at a specific diagnosis, and LENS does not promise or imply effectiveness for any medical or psychiatric diagnostic category.
The LENS is a general process that optimizes nervous system and brain function. The LENS is a biofeedback device good for relaxation and self-regulation. As self-regulation occurs, many symptoms that have their basis in central nervous system dysregulation have improved. LENS has been used and is beneficial for symptoms of central nervous system dysregulation which can be numerous:
. ADD
. Alzheimer's
. Anxiety
. Autism
. Brain Fog
. Chronic fatigue
. Concentration
. Concussions/TBI
. Dementia
. Depression
. Fibromyalgia
. Insomnia
. Learning Disorders
. Migraine headaches
. MS
. OCD
. Parkinson's Disease
. PTSD
.Tourette's
. and many other conditions
We do not expect LENS to cure all these conditions, but instead to improve some of the symptoms, especially in conditions where there is neurodegenerative change.
Some patients have used LENS to enhance their performance at work and in athletics. With LENS, people perform in a more relaxed state which enhances focus and concentration. LENS patients also report better FOCUS, CONCENTRATION, MEMORY, ORGANIZATION and sequencing of tasks which increases efficiency and enhances performance.*
LENS is not psychotherapy, mental health therapy or counseling.
The LENS is easy and safe. There is no need for you to do anything during a LENS session other than to sit quietly for a moment and relax. We do ask patients to monitor changes between LENS sessions and report any changes at your next session.
The number of recommended LENS sessions depends on several factors. Typically, we expect it to take six to twenty sessions to achieve the desired results. It has taken fewer than six sessions in some cases and more than twenty sessions in other cases.*
Two factors that often relate to the number of sessions is how long the symptoms have been present, and whether or not the symptoms came on suddenly. Symptoms that came on suddenly and recently tend to resolve in a fewer number of sessions, Symptoms that have been experienced for a longer time, or many years, may take more sessions to resolve.
Some circumstances act as ongoing irritations to the central nervous system which interferes with the LENS treatment. These ongoing irritations may make it more difficult for gains from the LENS to hold. Ongoing exposure to mold, sub-clinical infections like Candida, Lyme Disease, heavy metals, toxins, dysbiosis, leaky gut are such circumstances that may interfere or slow the progress with the LENS. These will be discussed with you individually if they apply to your particular health challenges.
*Results may vary for each patient
Click here for more information and FAQ about LENS