"It takes guts to be well"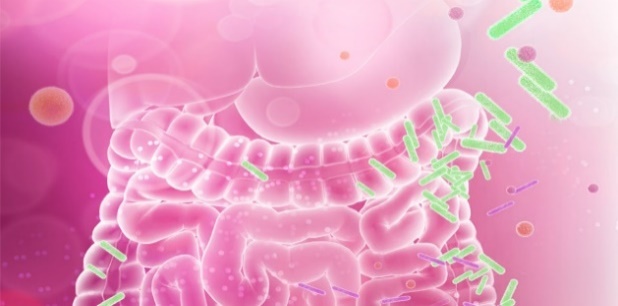 Why do I have such gas and bloating after meals?
That is a very common complaint for many people these days. Maintaining a healthy GI system is essential to your overall health.GI infections and inflammation can lead to a wide range of abdominal symptoms and decrease the body's ability to absorb nutrients, can lead to weight gain and the also common complaints of constipation, diarrhea pain and gas. Commonly thought to only be found in developing countries, parasites are a cause of GI symptoms in millions of people in the United States as well.
According to the Centers for Disease Control and Prevention (CDC), it is estimated that 9.4 million episodes of foodborne illnesses, caused by 31 major known pathogens are acquired in the U.S. each year. It seems like an almost daily occurrence now to hear about a recall of foods of all types to to pathogen contamination such as e.coli, listeria, and salmonella. Determining the specific pathogen that is causing the infection is essential for appropriate treatment and requires laboratory evaluation and confirmation.
Gastrointestinal health panels are non-invasive screens of the GI system and its function. They may include panels to test stool, urine and saliva samples for pathogens, inflammatory markers and lab measurements for possible disease or dysfunction.
GI Health Panels may be helpful for determining the underlying cause of
. Chronic or vague abdominal pain or discomfort
. Gas or bloating
. Constipation
. Diarrhea or loose stools
. Abdominal cramping
. Heartburn or GERD
People with suppressed immunity and those taking immunosuppressive medications are at risk for longer and more serious GI infections. Individuals receiving chemotherapy for cancer are very susceptible for parasitic infections. Medications commonly used for autoimmune conditions, such as rheumatoid arthritis, can also lead to a higher risk of infections. Frequent or excessive antibiotic use, NSAIDS use can render the GI tract more susceptible to leaky gut, dysbiosis and chronic overgrowth of harmful organisms.
You might benefit from a GI Panel of tests if you:
. Frequently travel within the United States and/or overseas
. Frequently eat outside the home
. Are exposed to feces (e.g. cat litter box)
. Prepare or handle food
. Work in a hospital or other healthcare setting
. Go hiking or camping
. Live in a dormitory
. Work with young children or have a child or grandchild that attends daycare
. Have a loved one in a nursing home or assisted living facility
. Have a history of frequent broad-spectrum antibiotic use
. Frequently use NSAIDS for pain and inflammation
WHAT TO EXPECT
You will be provided with a test kit containing the supplies you need to collect your test samples in the privacy of your own home. Depending on which panel is being tested the sample(s) may be collected over a period of 1-3 days. Complete instructions regarding sample collection(along with foods, supplements, and activities to avoid during the test period) are included with your kit. After collection the test kit will be mailed with a prepaid mailer included with your kit.
Test results when received can provide information used to create a customized treatment plan and to determine the next steps in working toward your treatment goals.*